Veterinarians
Dr. Elizabeth (Beth) Dickinson grew up in the rural town of Buras, LA. Since early childhood, she had a strong desire to be a veterinarian. She pursued her dream at Louisiana State University where she received a Bachelors's degree in Animal Science in 2002 and her Doctorate in Veterinary Medicine in 2007. After graduating, she worked at a high volume veterinary hospital in Las Vegas, NV, for one year before returning home to Louisiana. Since returning, Dr. Dickinson has worked on the Northshore practicing general and emergency veterinary medicine and surgery. Outside of work, she enjoys reading, fishing, gardening, cheering on her alma mater, and spending time with her two children.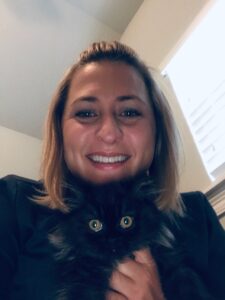 ---
Dr. Angela Ledet is a long time Northshore resident. She's an LSU alum and has been practicing small animal medicine since 2011. Dr. Ledet prides herself on providing kind and compassionate care to her patients and clients. She and her husband, Daniel, have 4 children and 6 fur babies. Dr. Angela loves being part of the Three Rivers family.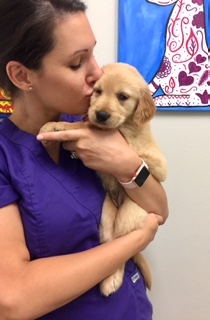 ---
Dr. Kelli Schindler Brown started in veterinary medicine in 2004 and graduated from LSU Veterinary School in 2016. Dr. Kelli and her husband Adam, who also happens to be a veterinarian, are doting parents to 3 adorable felines.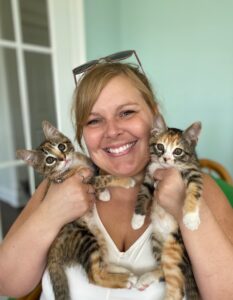 ---
Support Staff
Amanda L. is a Vet Assistant at Three Rivers. Amanda is originally from Fort Worth, TX, and moved to Lacombe about 10 years ago. She and Dr. Audibert have worked together for 7 years.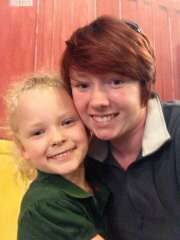 ---
Amanda M. is a Vet Assistant at Three Rivers. Amanda started her first job at a veterinary clinic when she was in high school and has been working in this field ever since. She always looks to further her knowledge to better help our clients and enjoys working emergency and critical care where all of her knowledge and skill can be tested. She has a menagerie of pets at home including dogs, cats, ducks, and a potbelly pig.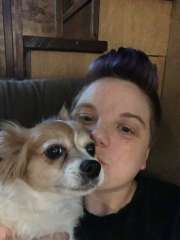 ---
Gina is a Vet Assistant at Three Rivers. She started in the veterinary world three years ago after deciding to make a career change. You can find her behind the front desk, in the back, or taking Trooper the clinic dog on walks on her lunch. She has a puggle, Abby, and a hound dog named Otis. Gina and her fiancé Clint have a daughter who enjoys animals just like her mom.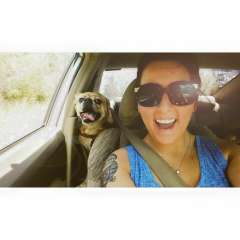 ---
You will meet Heather our receptionist at the front desk. Heather has worked with animals including primates since she was a teenager. When Heather is not at work she can be found camping or participating in sports. You will her encounter her friendly voice when calling the clinic assisting you with everything you need for your pet.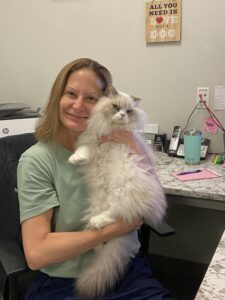 ---
Dana is one of our receptionists but will soon graduate from vet tech school in May. Dana loves it when a golden retriever comes in to visit us because they are her favorite. She also grew up with an array of animals including cockatiels and an African grey parrot. On the weekends Dana spends time with her children and family at sporting events or relaxing next to her pool reading a good book.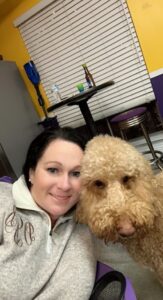 ---
Jerri is a vet assistant at Three Rivers Animal Hospital. She has been in the field for 15 years and has recently joined our crew. She has a passion to get all heartworm positive dogs healthy and free of the disease. Jerri is often found cuddling the kitties here in the clinic and giving them kisses.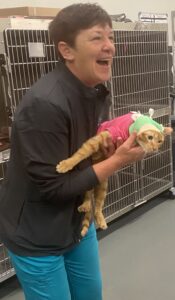 ---
Caesar is the clinic kitty at Three Rivers.
Caesar enjoys greeting clients especially the kitty kind. You can find him lounging around the clinic and taking one of his many scheduled naps in a day. He considers himself the "office manager" and likes to keep the staff on their toes. All complaints are directed to his desk. Beware he enjoys sneezing on the staff and walking to close for comfort near candles.