Our bandanas are hand made and machine washable!
From cheering on your favorite team, to looking their best for any occasion your pet will look great with a bandana!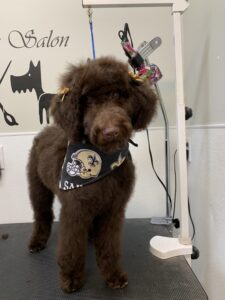 Bandanas are $5 each
Check out our new patterns in stock!!
Disney
LSU, Saints and Sports!
Valentine's Day, Easter, Spring and St. Patricks Day!
Halloween/Fall
Christmas/ Winter
Louisiana!
Memorial Day, Veteran's Day and 4th of July!
Miscellaneous!
We also have these patterns already cut into Small Bandanas!