What your need to know about your pet's surgical visit!
Surgical Estimates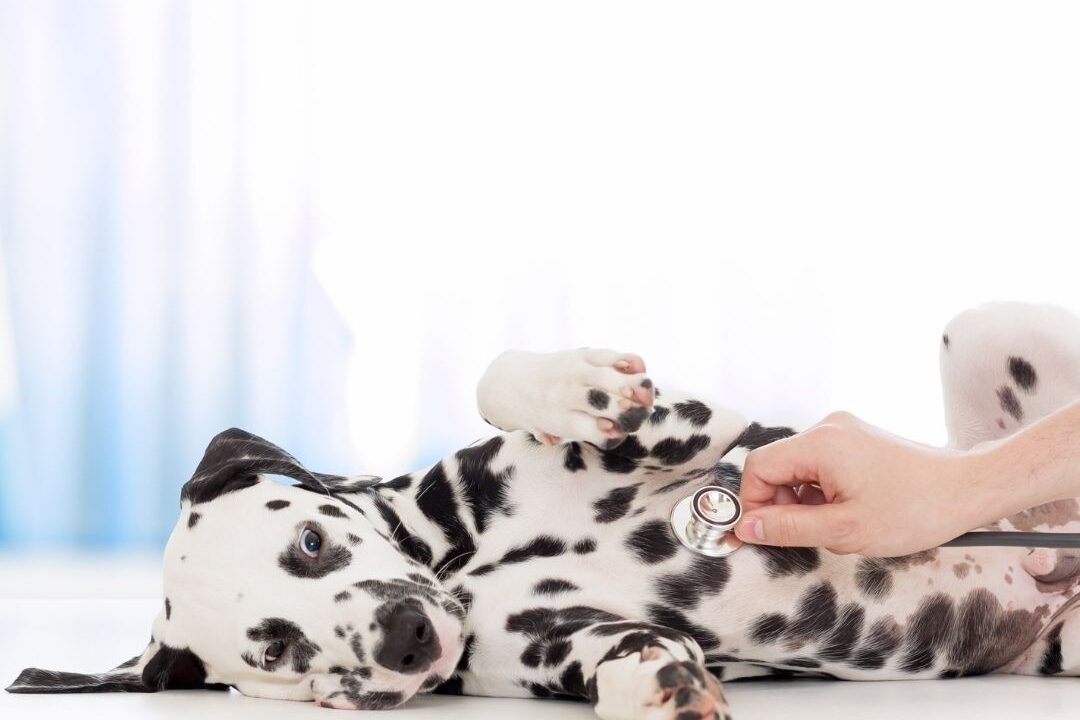 Our hospital is always prepared to provide an itemized surgical estimate for your pet's procedure. If your pet is not a current patient or has not been evaluated for the needed procedure we do require a pre-surgical visit. All of our surgical estimates are tailored to each pet. When your pet comes in for their pre-surgical visit if you choose to schedule the surgery at the visit you will receive half of the exam cost back as a credit at the time of surgery.
Before Your Pet's Surgical Appointment
Drop off the morning of your appointment between 7:30AM-8AM.
No food/water after midnight the night before your pet's appointment.
Typically our surgeries are same day appointments and pickup will range usually from 4PM-5:30PM. After your pet is in recovery a member of our surgical team will call with an update and also a more exact time they will be ready for pickup.
Your Pet's Surgical Visit
Your pet's safety is our number one priority. Included with any surgery package is comprehensive pre-operative blood screening through our in-house laboratory to confirm that your pet's organs and systems are healthy enough for us to proceed.
Anesthetics are chosen to suit your pet's unique health needs. IV fluids and IV catheter are included with any surgical package and are utilized to administer these and other necessary medications, as well as to ensure your pet is kept hydrated before, during, and after the procedure.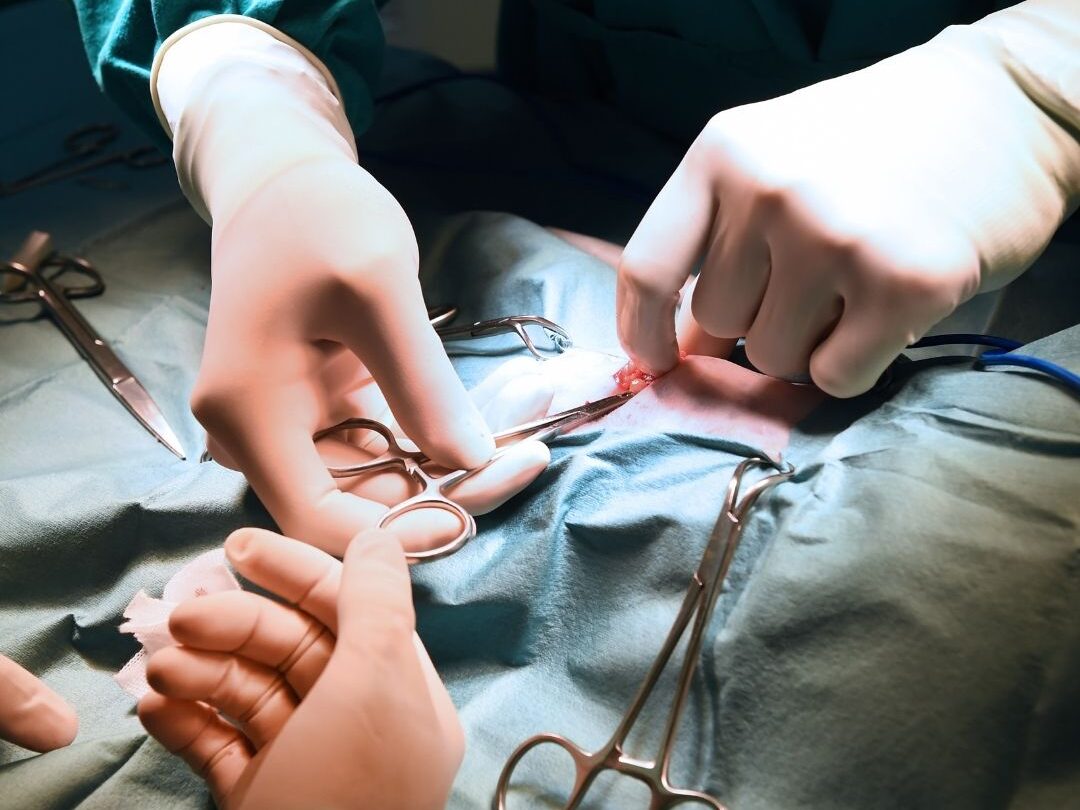 We are equipped with specialized monitors to closely observe your pet's vitals throughout the procedure. After the surgery has been completed, a dedicated staff member will be by your pet's side to ensure that he or she is comfortable and secure.
Some of the more common procedures we perform include spay and neuter, bladder surgery, exploratory, intestinal surgeries, cherry eye surgeries, as well as tumor removals.
Orthopedic/Specialist Surgeries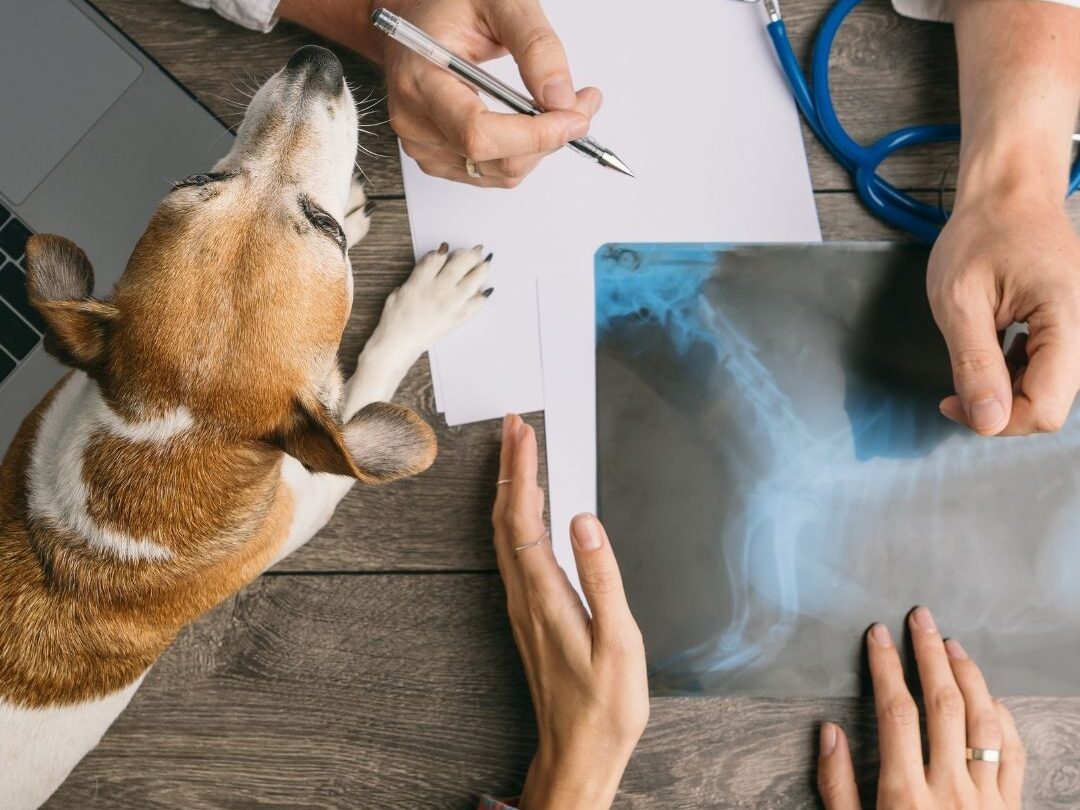 Our hospital works closely with specialists from Resurge, South Paws and Medvet Mandeville and can facilitate a transfer to either facility should your pet require.
With any surgical procedure there are optional treatments that we recommend to aid your pet during the recovery process.
E-collar or Medical Recovery Onsie – To prevent your pet from licking at their incision and interfering with healing we recommend using either of these options. The Medical Onsie fits your pet snug not allowing them to lick or chew their incision during the recovery process. The E-collar is cone shaped and worn around your pet's neck to prevent them from licking or chewing at their incision. If your pet has eye surgery an E-collar will be included in your estimate to prevent them from rubbing or scratching their eye during recovery.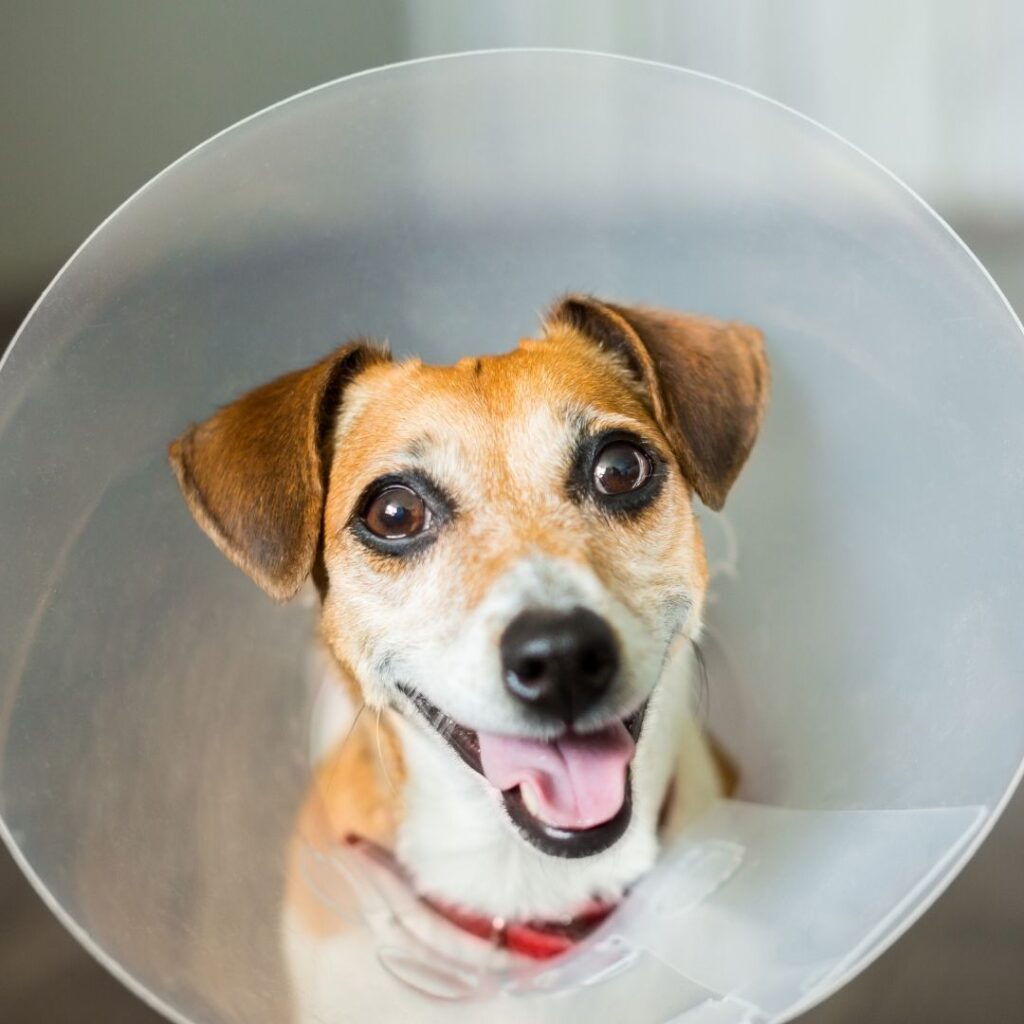 Urinalysis- Included with all of our surgical procedures we check a CBC, Chemistry and Lyte Panel to confirm that your pet's organs and systems are healthy enough for us to proceed. Using the Urinalysis as a pre-anesthetic screen also allows us check the bladder and kidney health through your pets urine.
Post-surgical laser therapy– With using our class IV laser for a one-time post surgical treatment on your pet's incision will receive the benefits of reduced swelling, increased circulation, oxygen and nutrients to promote healing. For our spay and neuter procedures the post-op laser is included with the procedure.
Histopathology- If you pet has a mass, lump or bump removed we do recommend sending it out to the pathologist to review. They will be able to tell us what type of mass was removed. In the unfortunate case that it may be malignant they will also be able to tell us what to expect for the future based on the stage.
Pain Medication/Anti-inflammatory to go home- Your pet will receive pain medication and anti-inflammatory medication during their surgical procedure that lasts 24 hours. We recommend sending home 5-7 days of additional pain medication/anti-inflammatory medication to help keep your pet comfortable during the recovery process.
Microchip- This tiny device provides your pet with permanent identification, which gives them the best chance of coming home if they become lost. A microchip is your pet's permanent ID. A pet microchip — the size of a grain of rice — goes beneath your pet's skin. Unlike a collar, this permanent ID can't fall off or become impossible to read. With a one-time fee you can keep all of your contact information up to date for the lifetime of your pet.